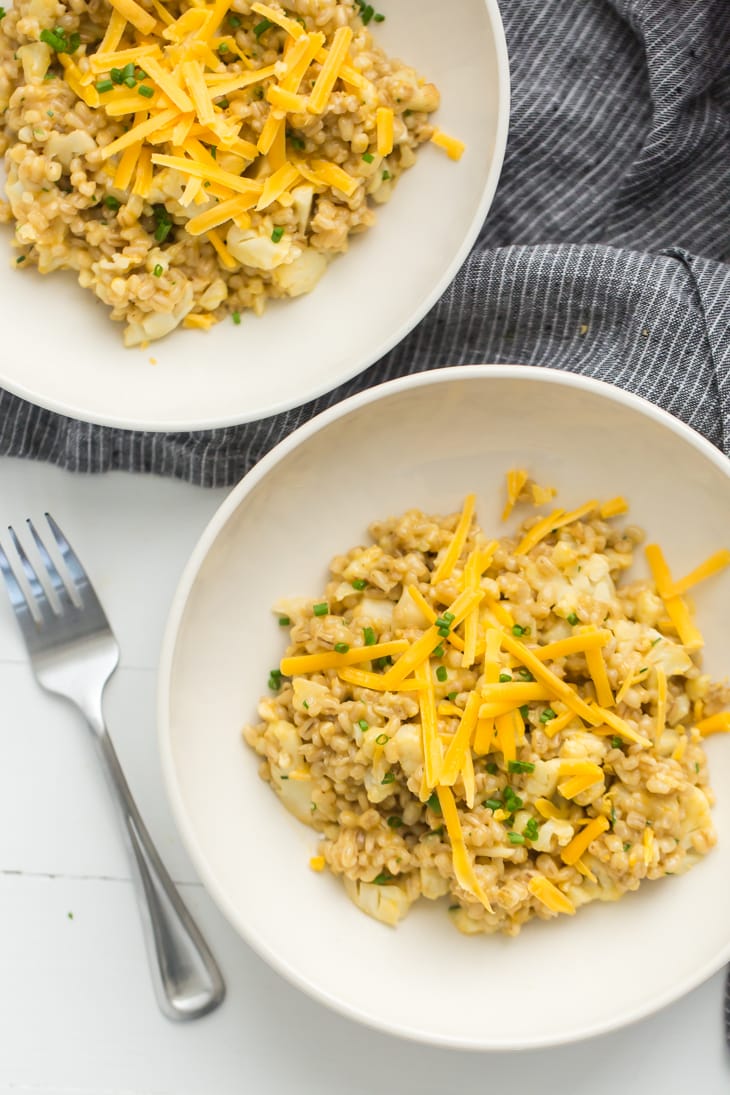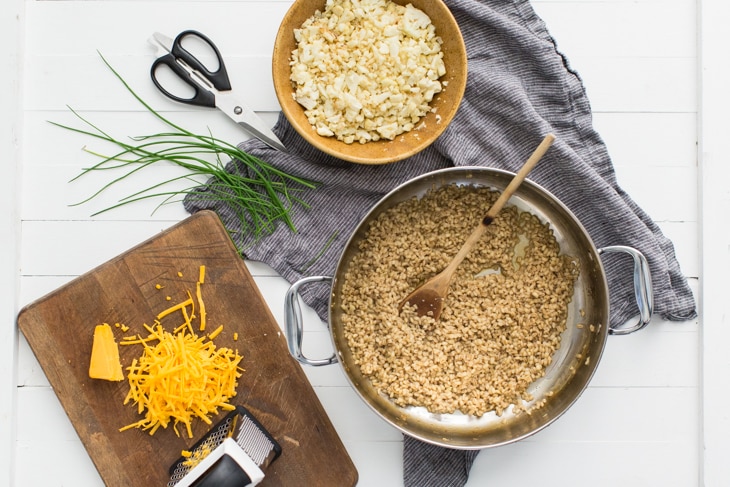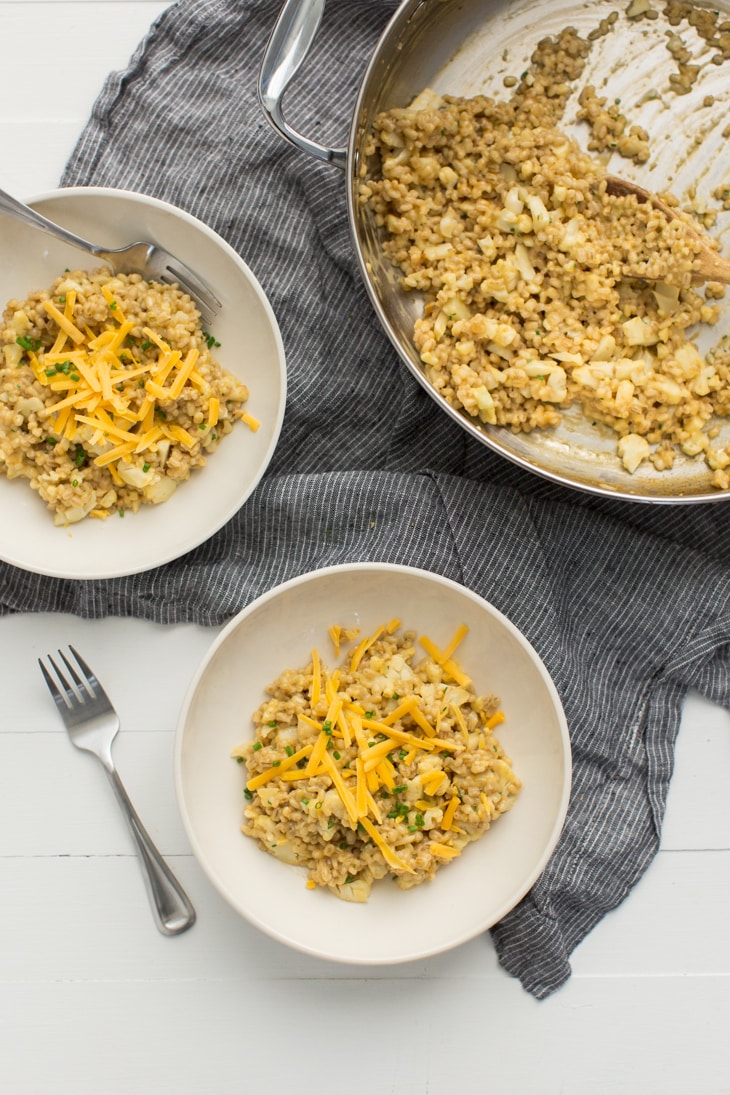 It is quite amazing what pregnancy forces one to do in terms of food. I'd be telling you a bald-faced lie if I said that I ate like you see on the blog 100% of the time. I try but I have my days where I run out of steam by 3:00pm, days when even looking at the kitchen makes me cranky, and days I just want to treat myself. M and I order pizza or go pick something up but as of late, it's no good. If I even look at a french fry the wrong way, I get heartburn. BBQ Chips? Forget it. Oh, and that pizza? No way. (Mind you, I tried to limit these things while I've been pregnant, but I still like to splurge).
Given the heartburn, I've been cooking up a storm. I love a good barley risotto and contrary to some beliefs, it's really not that hard- it just takes some (passive) time. I'll often make barley risotto if I need to do a bit of kitchen cleaning. If my recipe direction reflected that, it would be: add the ½ cup broth, wipe the counters down, add another ½ cup broth, empty the dishwasher. Then before you know it- you have a clean kitchen and something delicious for dinner.
Print
Cauliflower Barley Risotto
Author:
Prep Time:

15 mins

Cook Time:

45 mins

Total Time:

1 hour

Yield:

3

to 4

1

x
1 tablespoon

oil olive

2 cups

small cauliflower florets (roughly

½

head)

¼ teaspoon

black pepper

¼ teaspoon

salt

4 cups

vegetable broth

1 tablespoon

olive oil

1 cup

pearled barley

1

clove garlic, minced

½ cup

white wine

1 tablespoon

minced chives

1 cup

shredded sharp cheddar
Salt, to taste
Instructions
In a sauce pan, bring vegetable broth to a boil, reduce to a simmer, and let sit while making the risotto.
Heat a medium pan with high sides over medium heat. Add in 1 tablespoon olive oil, followed by the cauliflower florets. Cook, stirring often, until the cauliflower is tender and lightly browning, 10 to 15 minutes depending on the size of your cauliflower florets. Remove from pan and set aside.
Return pan to heat and add in the other 1 tablespoon of olive oil and barley, stirring and cooking for 2 to 3 minutes. Add in the minced garlic and a bit of salt, cooking for another minute. Finally, stir in the white wine.
Add ½ cup of the stock and stir. Let risotto cook until nearly all the stock broth has been absorbed. Add another ½ cup and let absorb again, repeating the add broth/let absorb, stirring frequently, until the barley is tender. Check after 20 minutes. Barley will be soft but still have some firmness to it.
Stir in the cauliflower, cheddar, and chives, letting the cheddar melt. Serve with an extra sprinkle of cheddar and chives.