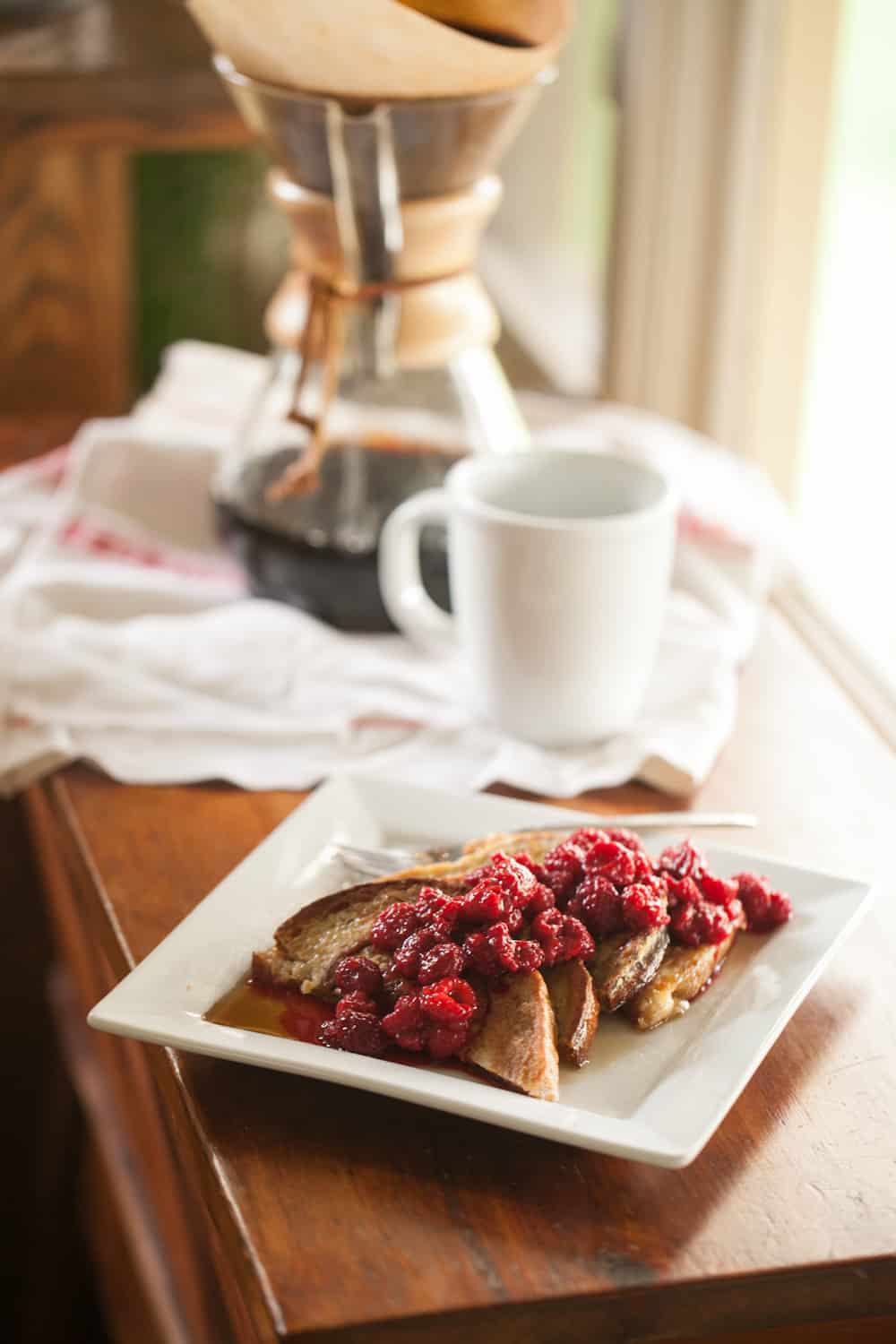 There are quite a few things I could tell you about my mother in honor of Mother's Day but I think the main theme of them all is that she's pretty darn awesome. So awesome, in fact, she's about to make the 30 hour car ride to California with the dog and I in my tiny car. She's always there, supporting me in any all my goals, aspirations, and crazy ideas. Everyday I remember how wonderful it is to have her and my grandmothers in my life (and I'm marrying into a family that also has amazing, strong women.) All of whom I love and look to as such positive role models.
Happy Mother's Day to all the wonderful mothers in my life. XO
[It only seemed appropriate to share this recipe today. This is my mother's perfect french toast that I've been waiting to share- it's always one of the many highlights when I stay at my parents' house. It's golden brown, a nice crust on the outside, and soft on the inside. I've tried to come close with other methods but the heavy cream/coconut oil makes it.]
Print
Basic French Toast
If you don't have cinnamon bread, use regular bread and add a teaspoon of cinnamon powder and a pinch of nutmeg.
Ingredients
1 tablespoon

heavy cream

1

egg

2

pieces cinnamon bread

2 teaspoons

coconut oil
Instructions
Heat large, flat bottom skillet or griddle over medium heat. Add coconut oil, melt, and swirl around pan.
Whisk together egg and heavy cream. Press piece of bread into mixture, flip, and place in skillet. Repeat with remaining piece of bread.
Cook on each side until golden brown.
Notes
**Double recipe as needed for amount of people.