Life can be messy when you pursue happiness.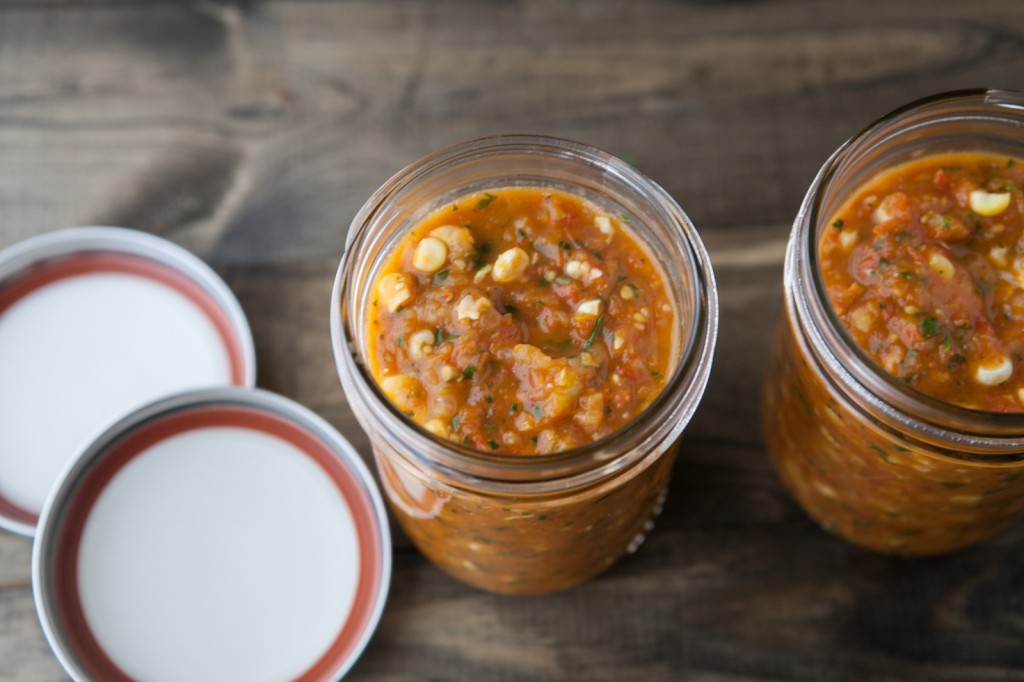 I'll start this story off with the news, I'm engaged (for marriage, that is.)
Ever since M and I broke up a year ago, we've been on this roller coster of trying to figure out who we were, what we wanted, and what exactly made us happy.  At the time, we knew being in our relationship didn't make us happy.  We were two people struggling to find our own identity after three years of relying solely on our relationship to dictate everything.  We started out too fast, too excited and our growing pains were too much for us to handle.  Time apart was needed.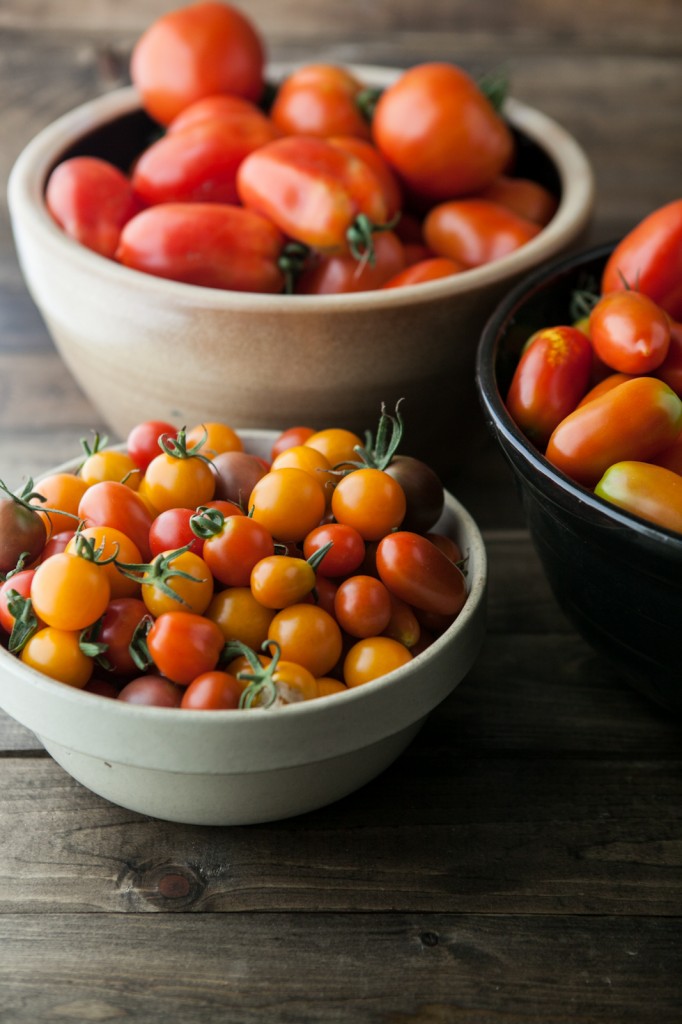 What we realized, however, is that we are darn good together and that we let a few small things get in our way of something really good.  Even though I didn't realize it a year ago, he's my best friend who is there when I come up with all my crazy life ideas, loves me unconditionally, and motivates me every day to pursue my happiness.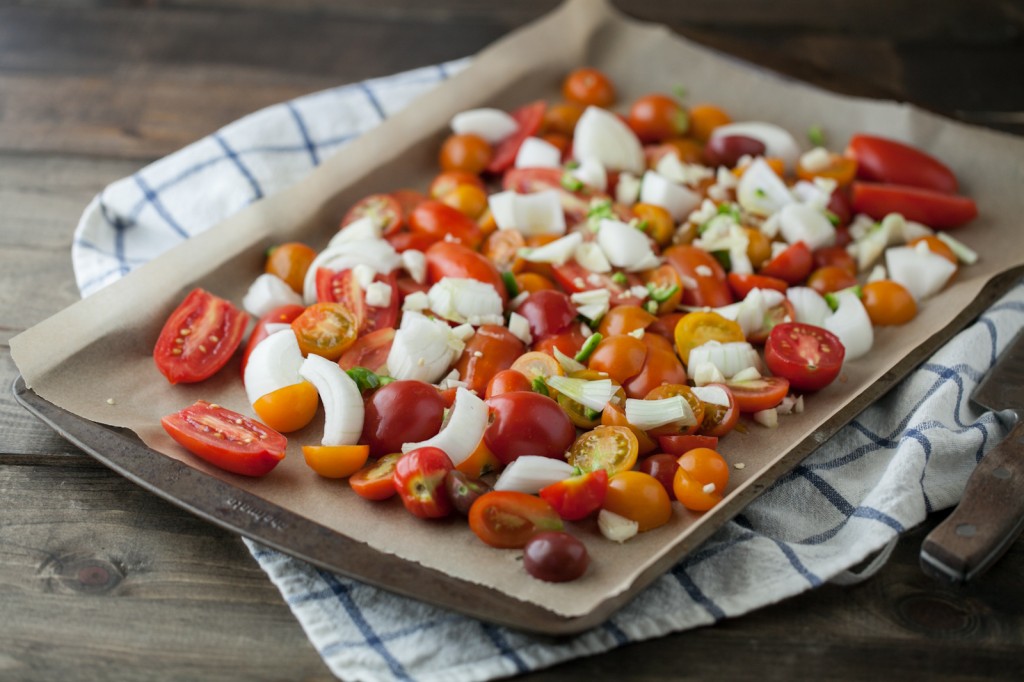 So in a field in Wisconsin, under the stars with perfect weather, listening to Dave Matthews Band, he proposed completely unplanned.
After shock, tears, and speechlessness (which I had no idea could happen to me,) I said yes.
My heart is happy.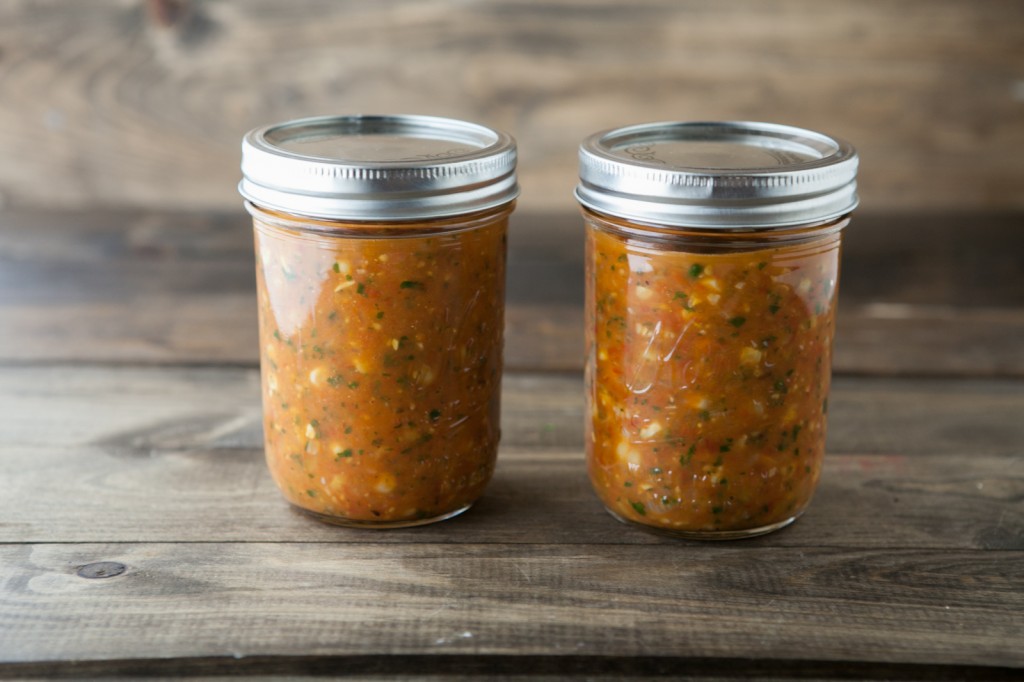 A note about this salsa: I'm currently experimenting with exactly how I want to can tomatoes this year.  This salsa is a close riff on my favorite roasted tomato salsa.  The flavors are amazing here and the hands on time is very limited.  I'm very excited to be able to have this salsa throughout the winter.
Print
Roasted Tomato and Corn Salsa
Author:
Prep Time:

15 mins

Cook Time:

60 mins

Total Time:

1 hour 15 minutes

Yield:

4

-6

1

x
Ingredients
2

lbs cherry/roma tomatoes

2

-

3

cloves garlic

1

serrano pepper

1

large onion

2 tablespoons

olive oil

2

ears sweet corn
juice from a lime

1 cup

cilantro

½ teaspoon

salt
Instructions
Preheat oven to 400˚.
Slice tomatoes in half and place on a baking tray. Roughly chop the serrano pepper, garlic, and onion. Toss with 1 tablespoon of olive oil and sprinkle over tomatoes. Place in over and roast until everything is soft and lightly browning, 45-55 minutes.
Remove corn from cob. Easiest way to do this is remove husk and place perpendicular in a large bowl, carefully cutting downwards. Toss with remaning tablespoon of olive oil and place on a separate baking tray. Roast until lightly browning, 15-20 minutes.
In a food processor, combine roasted tomato mixture and cilantro. Pulse until combined. Squeeze in lime juice and salt, pulsing a few more times. Remove, place in a bowl, and stir in roasted corn.