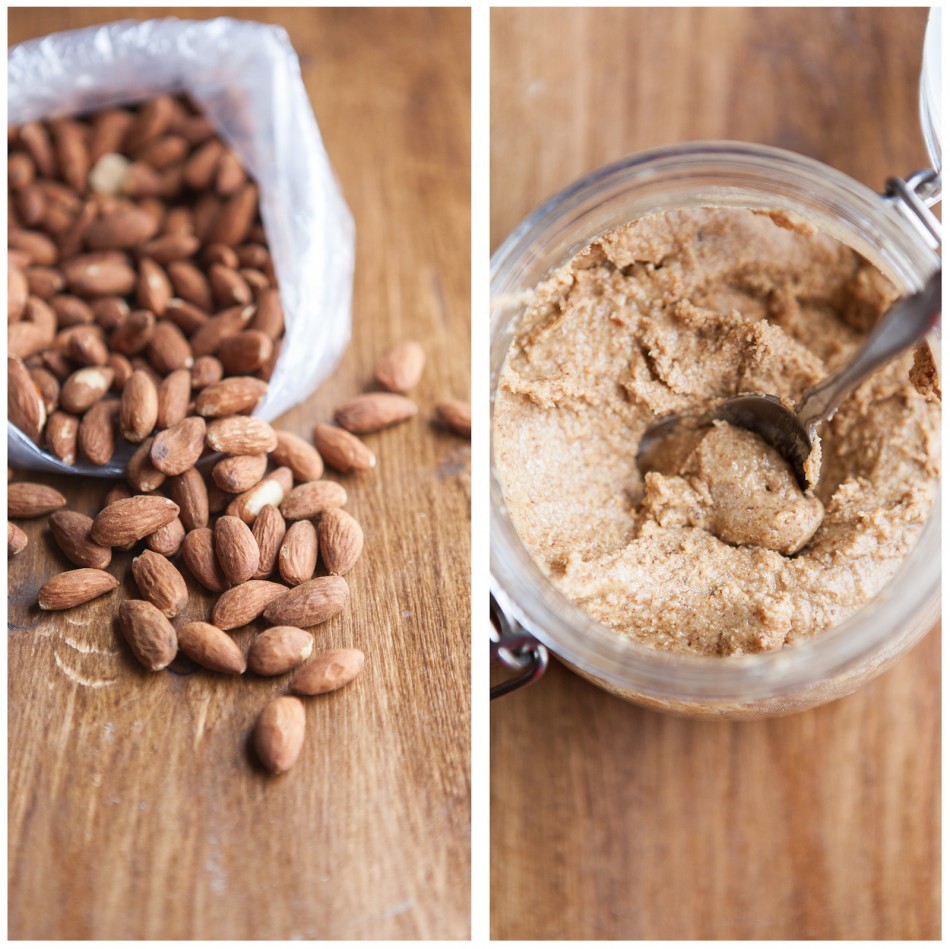 Author: Erin Alderson
2 cups roasted almonds
2 tablespoons honey
1 teaspoon sea salt (or more, depending on your taste)
If using non pre-roasted almonds, place almonds on a baking tray covered in parchment paper. Roast at 275˚ for 45 minutes. Almonds should have a nice roasted flavor to them. If using roasted almonds, skip this step (I find the pre-roasted almonds do better in this nut butter.)
Place almonds in a food processor and turn on. Almonds will go through different stages but you will want to let your food processor run until the oil has released and almond butter has smoothed out (it will ball up right before this happens.) Turn off food processor and transfer to a mason jar.
Stir in salt and honey. Cover with an air tight lid and keep in the refrigerator.