I truly believe that investing in a csa is some of the best money I have ever spent.  Since I have moved around a lot and rented all my houses, having a garden is something that I have always wanted but has never been very feasible.  The ability to pick my own produce and then create meals around that is simply amazing.
Words cannot express how much I love seasonal cooking.  So instead, I give you photos (unfortunately today was a rainy day so no photos from the farm…)
Snow Peas
Sugar Snap Peas
Sour Cherries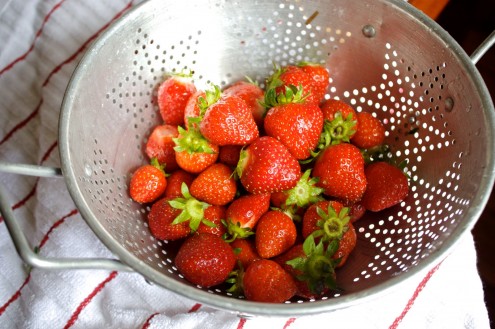 A whole boatload of strawberries
Two kinds of Swiss Chard
More Zucchini and flowers
Cucumbers (both Japanese and regular)
Carrots
Head lettuce
I have a whole list of ideas to try out for this week including a cherry gallette, Swiss chard tart, strawberry buckwheat waffles, and much more- stay tuned!