Yet again, another dreary, rainy day.  Luckily for me, I made my way to the farm before the rain started to fall.
This week's produce is similar to what I got last week except for a few exceptions:
Pak Choi (also the header photo)-I am really looking forward to a stir fry with this!
Japanese (Hakurei) Turnips
Russian Kale
And although these aren't new I wanted to share these with you because they look great: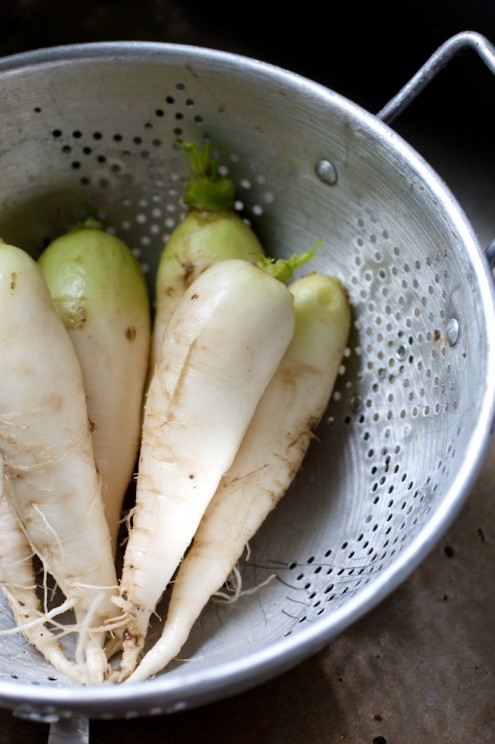 White Icicle Radishes
I was also able to pick up a couple different kinds of spinach and some more Asian greens!  I foresee some great stir fries, soups, and rice dishes this up coming week!