I have finally reached the last of the recipes I used for catering and this one is a fantastic summer recipe.  I searched and searched for a good fruit tart and when I stumbled upon Ina Garten's recipe for a tart filled with pastry cream and fruit- I knew this was the recipe I wanted to use.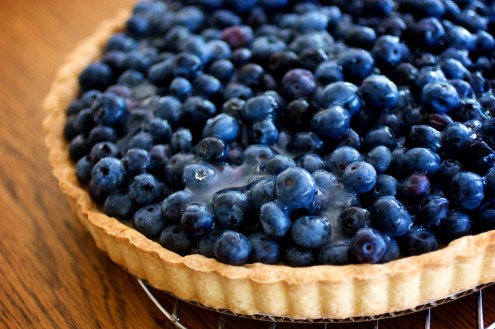 When I made this, blueberries were ripe and delicious- the perfect fruit to use for this tart.  Although the pastry cream can be rich, the taste of this tart is light and refreshing. 
I absolutely adore this recipe and if you ever need a simple tart, I recommend this recipe.  I think I also may be a little bias because Ina Garten is by far one of my favorite television personalities. Click her for Ina Garten's Fruit Tart recipe!