The day has finally come to let you in on the personal project I've been working on!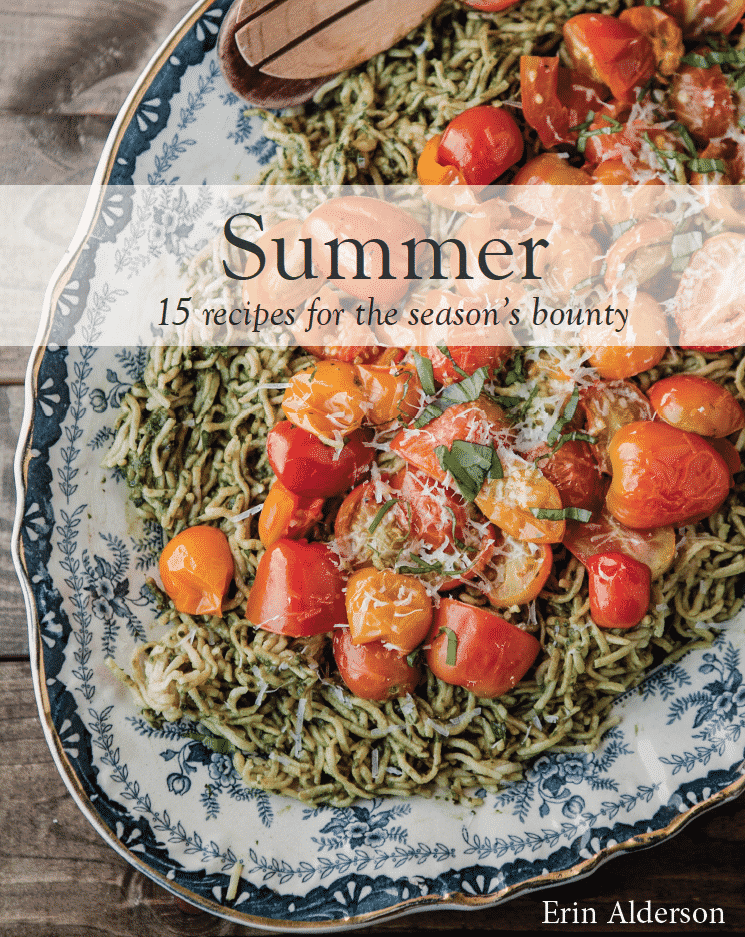 While you can read all about it (and purchase it) here, I wanted to introduce you to it and tell you a little bit about why I chose to do this on my own.
My brain is always churning with news ideas and recipes, so much so that I end up with a lists and lists of recipes I want to try and share.  However, I only post three times a week on Naturally Ella (which even then can be a bit much) and that only leaves me with sharing 12 new recipes a month.  So instead of inundating you with post every day to attempt and share everything, I decided to take a new route and create a pdf cookbook for you to download/use.  I've even included individual recipe cards for you to print and some of my favorite photos from the cookbook shoot.  Everything in the book was done by me (besides editing help, I had a few eyes look over it for me!)
I'm so excited to be able to share 15 brand spankin' new recipes with you that I think are absolutely delicious and perfect for all the summer produce at the farmers' market!  Everything is included for $2.99.
For all the information you need to know and a list of what recipes are included, pop over to the official cookbook page! Oh, and be sure to share with your friends!