So incase you missed it, at the beginning of the month I set nine goals to try and jump start my creativity.  This included photography, videography, fashion, etc.   I am happy to report that I completed everything on my list and damn, it feels good! I can feel the creative juices flowing!
So here we go:
"1. Shoot one non-food related photography project (Already lined up- pregnancy shots, I'm slightly nervous!)"
While I didn't get the exact shoot I wanted (someone hit himself in the nose and I didn't want to try and photoshop his nose back to good.)  So instead, my dear friend Brittany had a baby shower which I shot.  Lighting wasn't the best but it was a lot of fun.  However, I had to get a shot of these freaking cute cowgirl boots.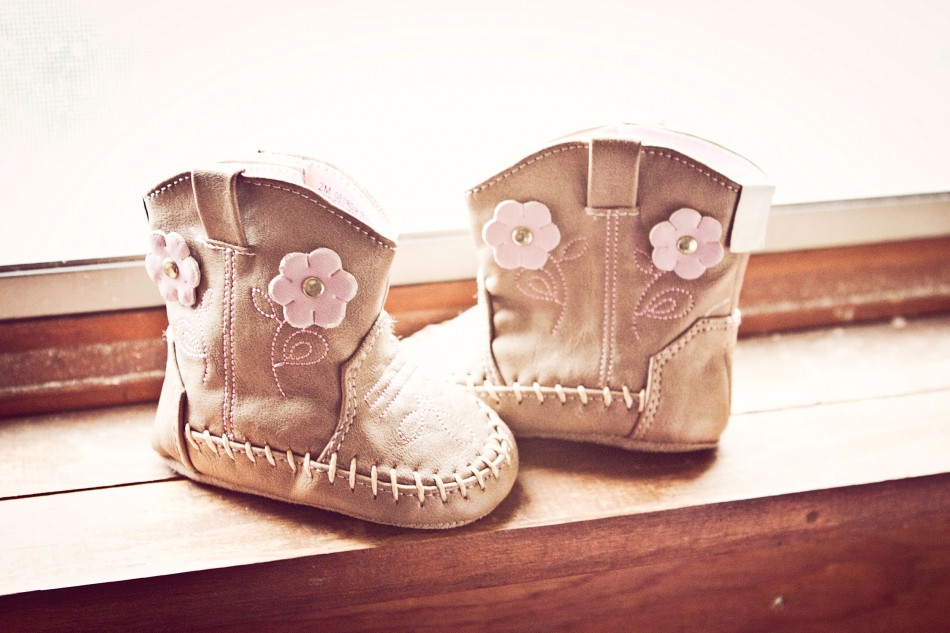 "2. Knit A Crowl Similar to this one (I have the yarn, buttons, and an idea already!) (Image source (and if your not as adventurous as me, you can buy it here.))"
With the weather getting really cold here, I couldn't have picked a better time to knit something like this!  It's perfect for the windy mornings when I have to walk the dog- I can cover almost all of my face.  I found the chunkiest yarn and used size 13 needles and instead of knitting a couple circle, I left both ends open and sewed buttons on at the fastener.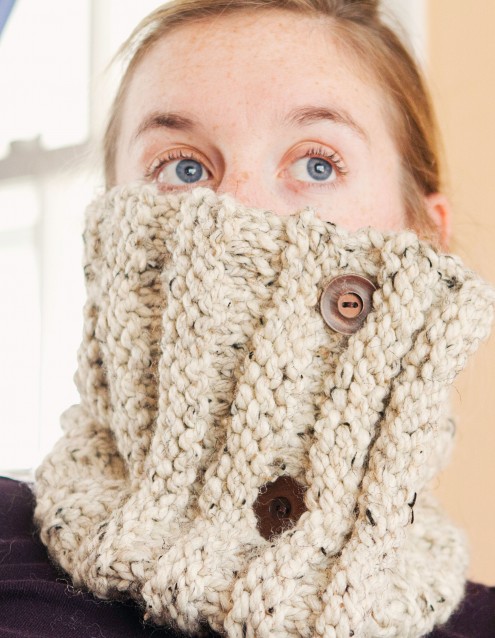 "3.  Sew napkins for thanksgiving. (Idea and photo source here)"
Okay, I have to be honest on this one.  I was going to give up this one and then the day before Thanksgiving I found such cute fabric that I decided to try.  I got one napkin done and then my sewing machine started acting up.  So I opted to finish these later but the one I got done is super cute!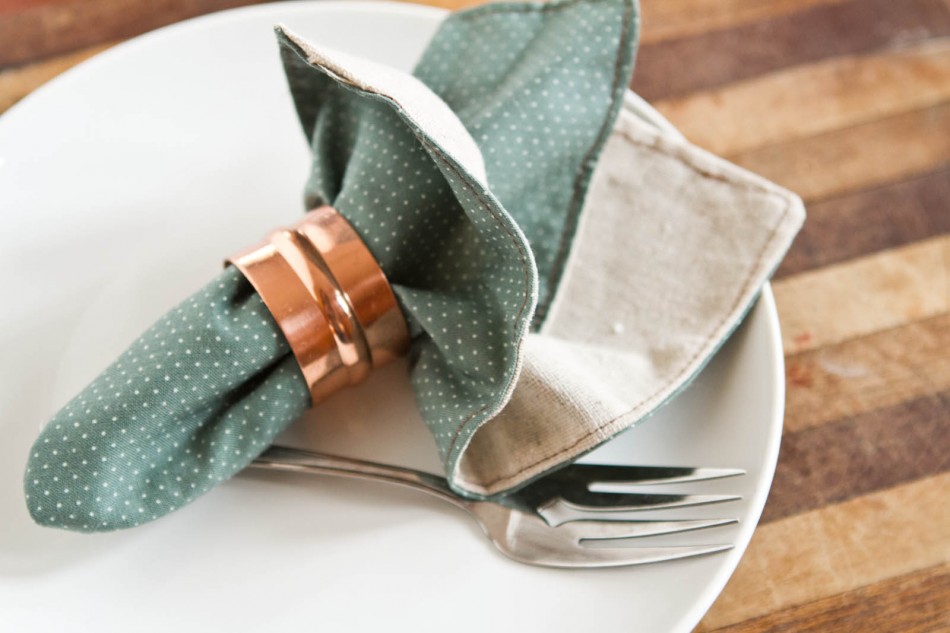 "4. Paint candle holders (Image source and links here.)"
These were really fast to do and turned out really cute.  I took four glasses that I liked the shape of, rubber bands, and white spray paint.  Two coats and these candle holders were dry within a couple of hours.  I love how each one is slightly different! I think I like them so much because they remind me of Aspen trees!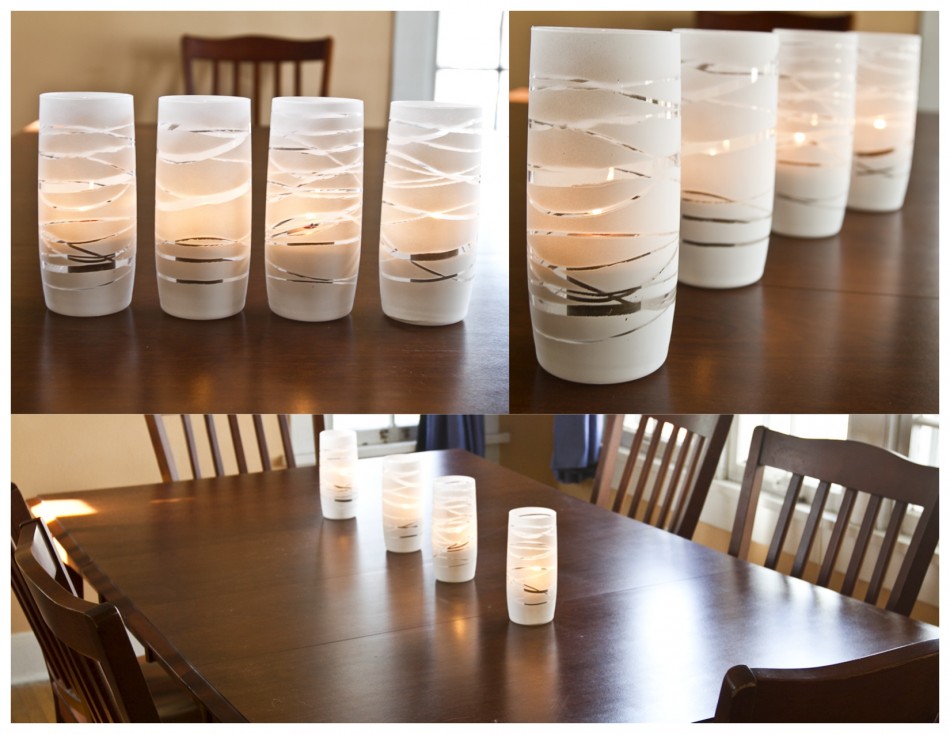 "5. Shoot and edit one food related video and one non-food related video"
See here (while it's not making food, it still deals with food!):
And see here (this is a really silly promo for my marching band):
(I should also mention that the recording is the band playing our fight song!)
"6. Wear an outfit that actually might be considered "fashionable." (Something I want to get better at but am still really bad at!) (Idea found here, image source from here.)"
I seriously thought I was going to fail at this one.  I didn't want to spend money on anything new and I really didn't think I could pull anything out of my wardrobe.  And yet, after I wore this, it's like something changed.  I started these cute outfits with heels, straight legged jeans, colorful tops, and blazers.  Dressing better made me feel better about myself (and not to mention, I can pull all the heels out of storage than I bought during college.)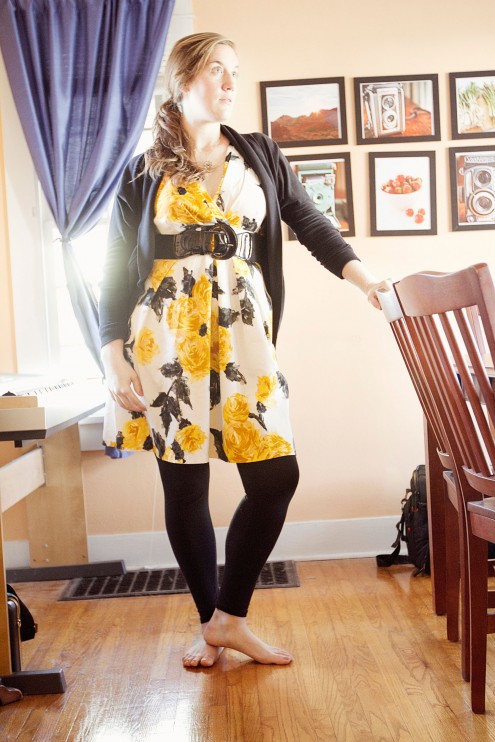 (I did wear heels this day, I just didn't wear them for the photo. I am also really awkward when I look into the camera so I took this opportunity for the "stare longingly into the distance.)
"7. Wear my hair in something other than a bun or ponytail (down doesn't count…) (Image and instructions are from the beauty department.)"
No gonna lie- this one was really hard.  For so many years I've gotten my hair cut so that there are layers everywhere and layers do not cooperate with being put into braids.  Plus I hate hairspray so it usually looked like a mess (and not in a good way.)  But, I pulled off two braids wrapped (and securely fastened by pins) on top of my head.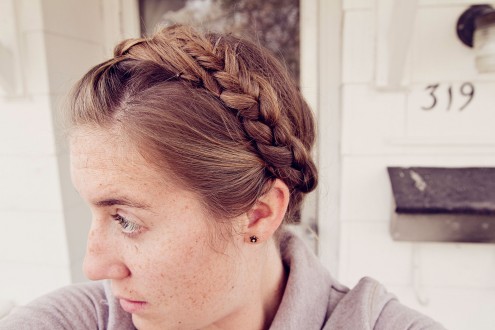 "8. Do a step by step photo recipe"
Doing a step by step photo recipe is a pain.  There, I said it.  My poor camera needs to be cleaned for as much flour and dough as it's seen.  Yet, I was pretty proud with my pumpkin pie step by step photos.  The orange was so vibrant in the homemade pumpkin puree!  You can see the whole photo post here.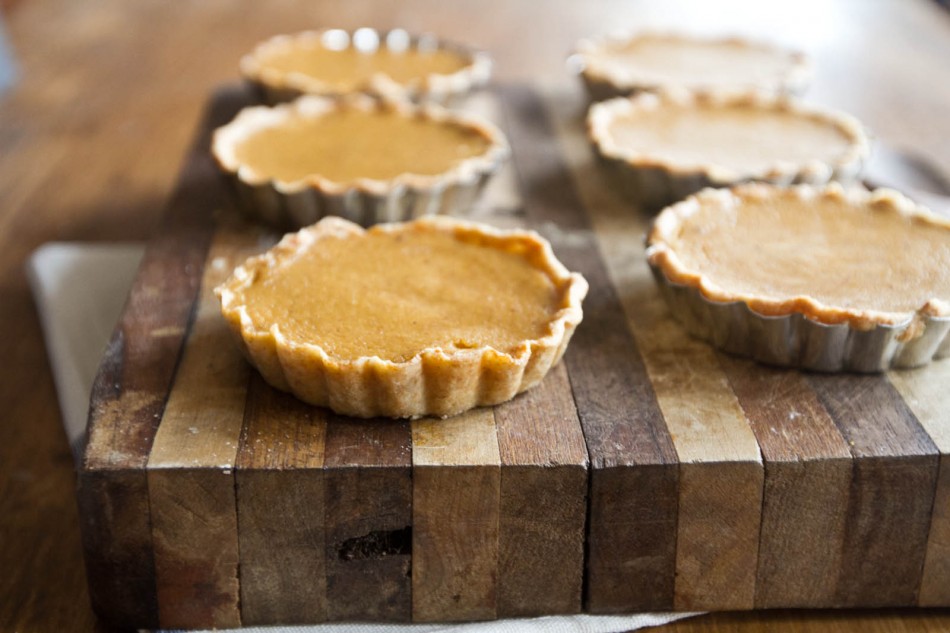 "9. Make laundry detergent (not quite creative but still fun!) (Instructions here, Image Source here.)"
Yeah, I totally did this and holy crap, it's so much cheaper and seems to really work.  I mean, if you don't mind not having that delightful post-laundry smell to your clothes, the price alone is worth it.  The two boxed items were $4 each and would last at least 5-6 batches and the bar (which is the only thing you use all of) was only $1.  We're talking laundry detergent for cheap.  Yay!