First, I just wanted to say a big thanks to everyone who vote for me in foodbuzz's project food blog contest.  I have to say I am actually relieved that I didn't make it because as long as I was still in it, I didn't want to stop.  However, grad school continues on (hheelllloooo midterms) and I'm really excited to keep going with my photography!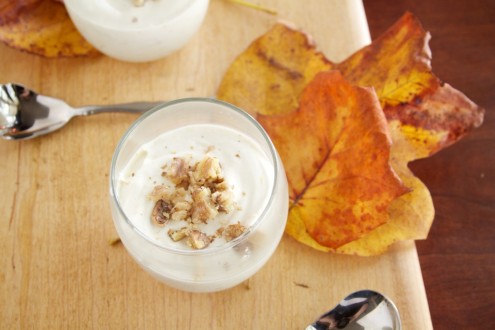 So, here is another recipe from the dinner party thanks to Taste of Home.
It is about this time of year that I always get bogged down with pies and candy so I love having a light and refreshing dessert that doesn't weight me down (granted, I'm not saying this is healthy- it is made with heavy cream.)  The great part?  This recipe has four ingredients and all I did was substitute toasted walnuts for hazelnuts.