For ten months out of the year, I usually complain about not having enough basil.  Then, about this time, I realize that there is basil everywhere.
Out to the csa there is so much basil, we are reminded to pick, pick, pick!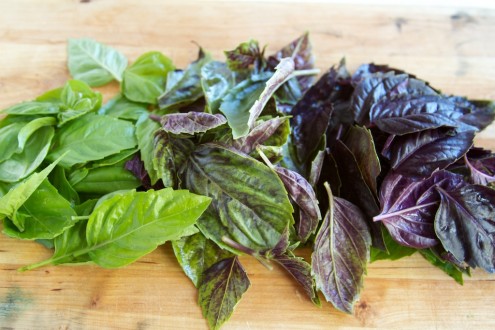 While there are plenty of techniques to dry or freeze basil, I often love having homemade pesto around.  So, what better thing to do with too much basil then make pesto and freeze it?
I saw this idea a couple years back but never really had enough basil to make a large quantity of pesto.  Ready for the instructions?
1.  Make your favorite pesto recipe.
2. Place in ice cube trays and freeze.
3.  Pop out the cubes and place in a container or plastic bag.  Remove pesto cubes as needed!
Now I can make a delicious pesto pizza in October without having to buy a whole bunch of basil.