I think I am getting spoiled.  Out of the five weeks so far I have only had one day of sunshine which means, almost every time I have gone out to the farm, I have been one of maybe four or five other people.  This makes for a quiet and peaceful picking experience (if you don't mind a little rain.)
However, today was not peaceful.  I got drenched- twice.  I wanted some more cherries but as I was about to pick cherries, lightning flashed over my head- I'm crazy, but that is a little beyond my crazy.
However, I did come home with some delicious looking produce:
Scallions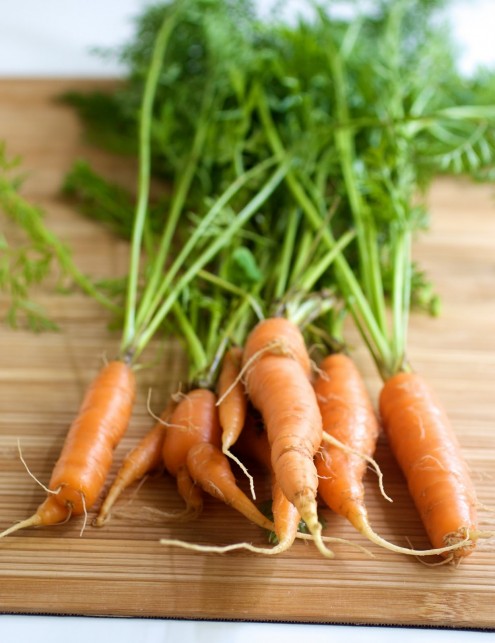 Some beautiful looking carrots
I was really hoping to get some more photos outdoors today but the only time it stopped raining long enough to take photos, I was buried in blueberries.  Can you blame me though?  I am so excited for those blueberries!  I also picked up some more lettuce, snow peas, zucchini, and strawberries.
On a side note from my own little garden- I have one lonely little cherry tomato ready to be eaten: