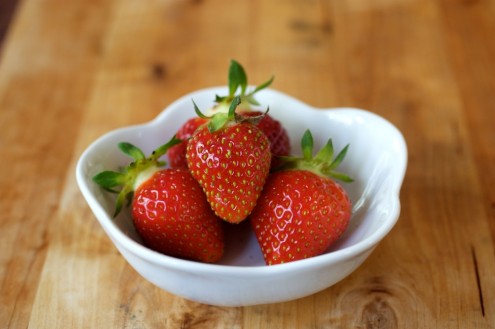 Every week I am tested with new things.  There were still lots of greens but this week held a couple new surprises- zucchini flowers and garlic scapes. 
For a while now, I have wanted to try using the flower.  However, I could never find them readily available at the farmer's market.  What do you do with a flower, you ask?  There are a few good suggestions here (this site is one of my new favorites!)
Some early zucchini
Garlic Scapes.  I have to be honest.  I had no clue what a garlic scape was but now that I do, I'm in love.  The garlic scape is part of garlic growth:
"This stage of growth is the garlic scape.  If left unattended, the scape will harden and transform from green to the familiar opaque white/beige color of garlic peel. Keeping the shoot attached will also curtail further growth of the bulb. So, in an effort to allow the garlic to keep growing, the farmer is getting a two-fer with this edible delectable that cooks are just beginning to discover."
I love the addition of the scape.  You get this nice chivey-garlic taste.  I am going to put some in my calzones I am making tonight!
And of course, more greens!
Every week brings something new and I am still really excited.  I was able to pick a couple strawberries today but I think I will head to the farmer's market to get more (and see what else I can pick up!)